Foodbank Victoria unites with Western United Football Club to fight hunger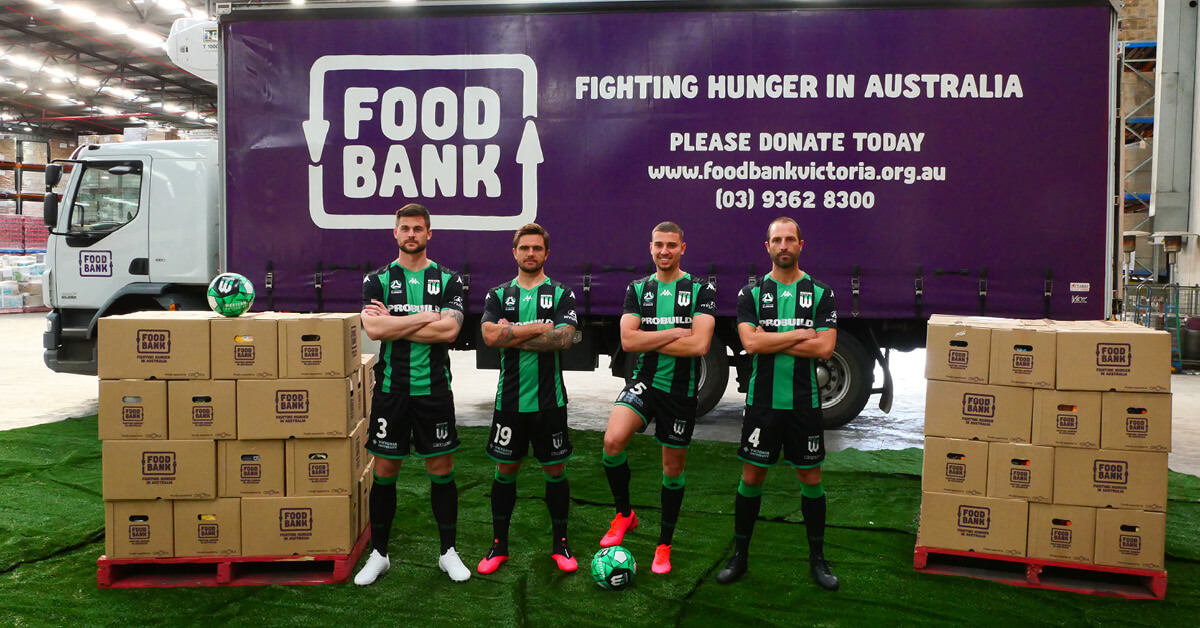 We are excited to announce that we're uniting with Western United Football Club to fight hunger.
As the newest club to join the A-League competition, Western United have officially announced Foodbank Victoria as the club's official Principal Charity Partner.  
"As a football club, Western United FC is still so young being in our inaugural year of the A-League. The team has worked hard on the pitch, but off the pitch, we are working just as hard to build a club the west will be proud of – this partnership is a solid first step for us on that journey.
The work Foodbank Victoria does, the commitment to the issue of hunger – it is second to none. Together we will combine our strengths and build a partnership that will help fight the hunger crisis," said Chris Pehlivanis, CEO Western United Football Club.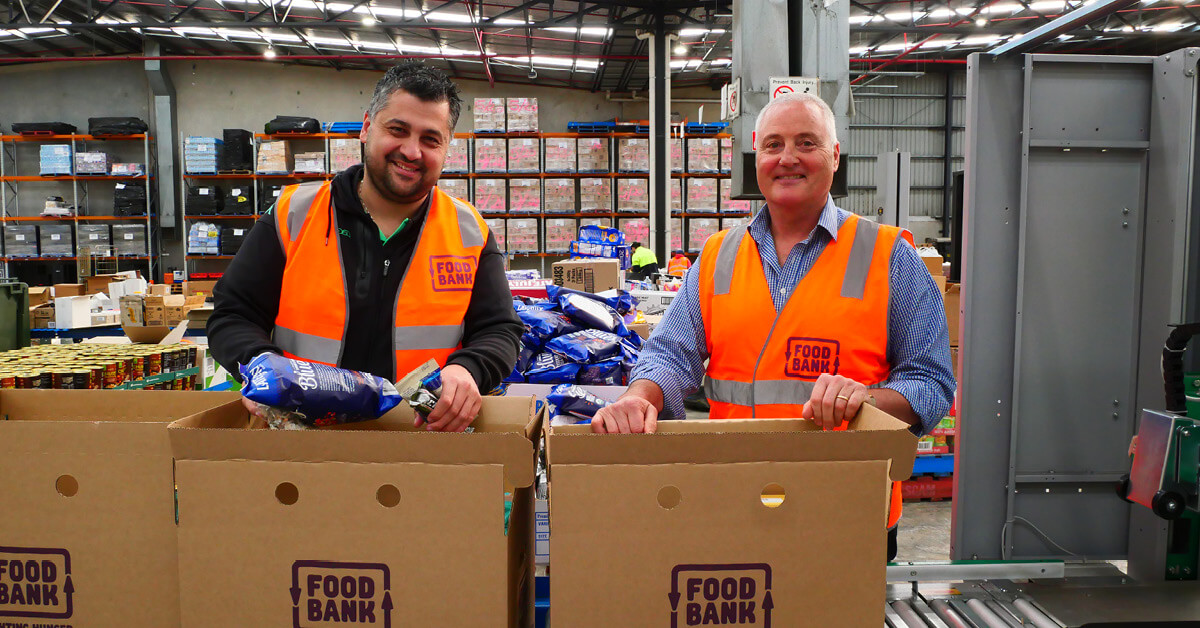 In recent weeks, there's been an unprecedented increase in the number of people seeking food relief, with many of our 450+ charity partners reporting a 50% increase in demand as a result of the COVID-19 crisis. This announcement has come at a time in which support is not just welcomed, but needed to meet the growing number of Victorians in need.
"We are really excited to partner with Western United Football Club with both organisations sharing a place in the west and a passion to connect and support our community," said Foodbank Victoria CEO Dave McNamara.
"Together we will highlight how difficult it is for many Victorians to put a meal on the table and provide the Western United Football Club community with opportunities to get involved and help those less fortunate," Dave continued.
Though going hungry may seem foreign to many of us, it is a horrific reality for 1 in 5 Victorians. Suffering is often hidden but the reality is we are all likely to know someone going without.
Players from Western United Football Club volunteered their time last week, helping to pack food hampers for those in need.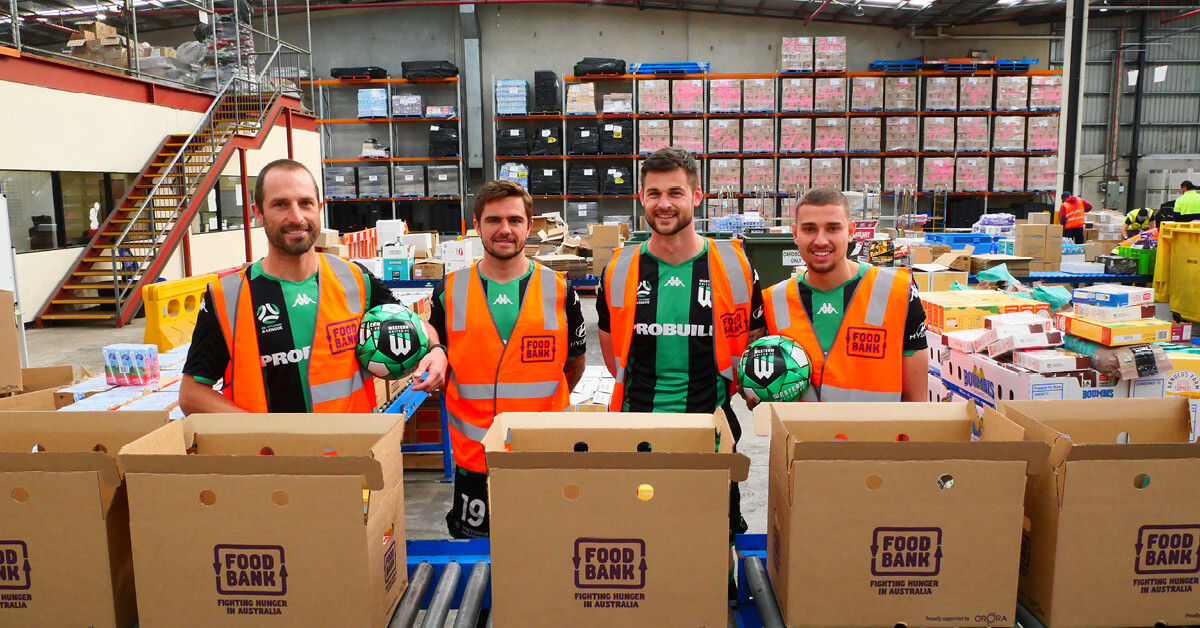 "It's great (to see) what Foodbank Victoria do for the community especially in times like this. It feels good to help out those in need." said player Josh Risdon.
"I was surprised to hear how many people go without a healthy meal on the table. It's great that our club can help out and do our bit to help each other."
Throughout the 2020/21 season, we will be working closely with Western United to raise awareness of food insecurity across the State and work together to raise funds to ensure more meals are going out to those who need them most.
Keep an eye out for opportunities to support the cause at key events throughout the year.
Together we are United – to fight hunger.
Join the fight against hunger