Unity in Action
Northern Star and the Kalgoorlie Summer Response Strategy
In the scorching summer months, when people journey from their remote communities to Kalgoorlie for relief, four local agencies unite to provide a helping hand. Together, they form the Kalgoorlie Summer Response Strategy, and with the help of Northern Star Resources, we're delivering food and comfort to those who need it most.
For those who come to town seeking medical assistance and food relief, the Church of Christ, Red Cross, Salvation Army, and local police are a lifeline. Acting as key resource hubs, they work together to offer personalised support and distribute our food relief hampers to those doing it tough.
The journey into Kalgoorlie isn't an easy one, and, recognising that the trip back can be just as arduous after treatment is over, the Summer Response program provides a bus service to ensure their safe return home. Not only does this ensure a comfortable ride home but frees up essential town resources for others who need them.
However, the assistance doesn't end with transportation. The strategy goes the extra mile to ensure that those from remote communities are equipped with the essentials.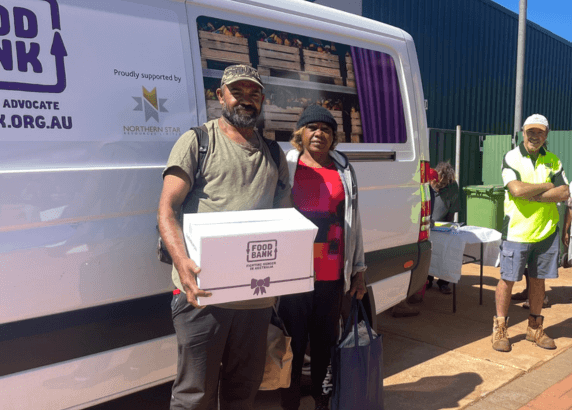 Bottled water, dry noodles, tea packs, dry biscuits, mobile food hampers, and soap are just some of the provisions we provide in our hampers, which are transported to the region thanks to Northern Star. These items, often scarce in remote areas, make a world of difference for those who rely on them.
The wheels of compassion are set in motion not just by the agencies involved but also by the remarkable support of the Kalgoorlie Branch sponsor, Northern Star Resources. Their commitment to making a difference is evident in their effort to transport the relief goods from Perth to Kalgoorlie. This sponsorship ensures that the vital supplies reach their intended recipients, serving as a lifeline in their time of need. Thank you for proving the power of community collaboration and support.
Learn more about Northern Star's support