WA

Gives with ABC
How the Western Australian community made a difference in a few short weeks
We were very excited to be selected as the charity partner for the ABC Gives WA campaign that launched state-wide on Thursday, 17 November and ran through to Thursday, 1 December 2022 across radio, TV and online. The main event was the Radiothon on Thursday, 24 November 2022.
The Radiothon included a massive 23 interviews; and ABC presenters were encouraging listeners to learn more about what we do and donate to Foodbank WA. 
Foodbank has also been selected in Queensland, South Australia, and Northern Territory. 
To say the response from the Western Australian community was overwhelming may not quite cut it! We were absolutely thrilled to see the donation tally reach the astronomical figure of $421,317 in total donations. 
Funds from the campaign will be used to support the needs of families requiring food assistance here in Western Australia. It will also help us purchase everyday essential products and protein, much needed equipment for our regional branches and the delivery of nutrition education sessions across the state.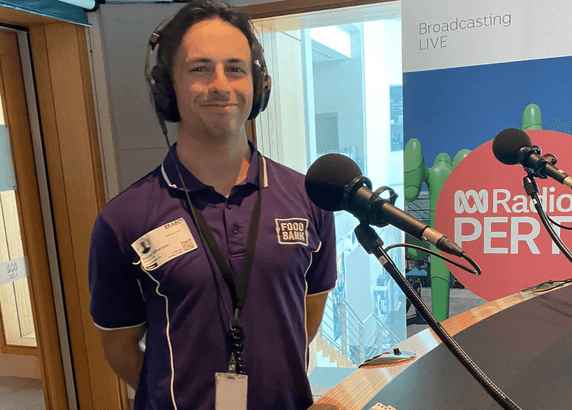 Thank you, thank you, thank you Western Australia and ABC. 
The campaign will remain open for donations through to the end of this year.