Woolworths and Foodbank partner with suppliers to help provide up to 1 million meals for Australians facing food insecurity.
Wednesday, 26 April 2023: A new campaign supporting one of Australia's largest providers of food relief, Foodbank, has launched in Woolworths supermarkets.
From 26 April 2023 until 16 May 2023, donations from customers and brands of participating products including Arnott's, Sanitarium, Dolmio, Vetta, SPC, Pauls and Kraft Heinz will help Foodbank provide meals to Australians in need, with a goal of raising enough funds to provide 1 million meals.
Customers will be able to donate to Foodbank during the first two weeks of the campaign by rounding up their shop in store, or can choose to donate their Rewards dollars directly to Foodbank via the Everyday Rewards app.
Foodbank is facing increased demand for support, with its latest Foodbank Hunger Report 2022 revealing over 2 million households across Australia have experienced food insecurity in the last twelve months. The day-to-day reality of food insecurity they're seeing differs greatly between households, and on a typical day there are over 306,000 households in Australia receiving assistance from food relief organisations.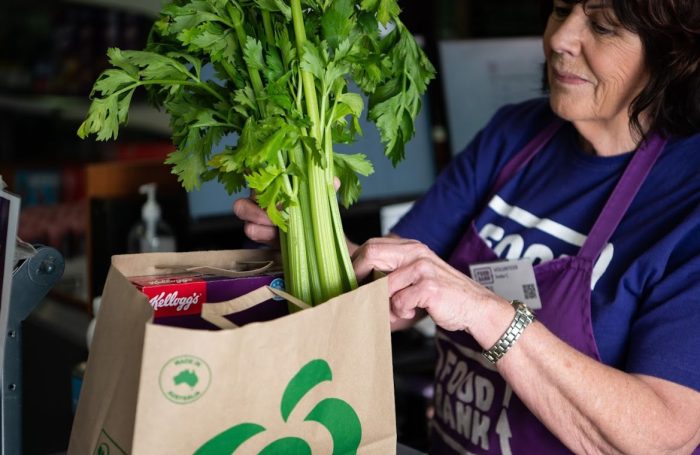 Brianna Casey, Foodbank Australia CEO, said:
"We are seeing more and more Australians reaching out for help. These are people with jobs, double incomes, mortgages who are just struggling, like many of us with the cost of living.

"Foodbank provides food relief to more than 1 million Australians a month and, thanks to Woolworths, its generous customers and these wonderful brands participating in this campaign, we will ensure we support as many of those in need as we can."
Woolworths has partnered with Foodbank for more than 20 years. Throughout this time, over 46 million meals have been given to people in need from the resources and donations provided by Woolworths, as well as the generous donations of Woolworths customers. In 2022 alone, Woolworths donated the equivalent of more than 3.7 million meals, 212,000kg of essential grocery items and more than $1.7 million which went to sourcing essential food and grocery relief.
Woolworths Supermarkets Managing Director, Natalie Davis, said:
"We know there are an increasing number of Australians facing food insecurity at the moment. Foodbank continues to support these communities with compassion everyday, and we hope the support of this campaign can help them put even more meals on tables heading into winter.

"At Woolworths, we're proud to continue supporting Foodbank as one of Australia's largest providers of food relief. Over the years we've seen communities rally together during challenging times, and a little good can add up and have a huge impact on the lives of thousands. Through our partnership, and together with the generosity of both our customers and suppliers, we can all contribute to making a difference."
For more information about participating products and donations, head to the Woolworths website.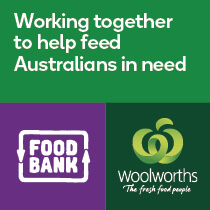 Every $1 will help provide 2 meals