Young, employed, high earners going hungry
Monday 23rd October, 3.7 million households went hungry in Australia in the past year, according to the Foodbank Hunger Report 2023, released today. That's more than all the households in Sydney and Melbourne combined.
Foodbank Australia says the research highlights one glaringly obvious cause why 36 percent of Australian households are experiencing food insecurity: the cost-of-living crisis.
Food insecurity is now being experienced in homes it has never touched before, with 77 percent of food insecure households experiencing it for the first time in the past year.
The report confirms the face of hunger is changing. More than half of food insecure households have someone in paid work (60 percent), and those experiencing food insecurity for the first time are younger, with mid to higher incomes.
The research highlights what Foodbank sees first-hand every day; food is the pressure valve for the many households doing it tough. It is the most likely item to be sacrificed to make ends meet. Almost all (94 percent) of food insecure households tried to mitigate the cost-of-living pressures by reducing their spend on food and grocery items. Tactics included looking for sales and discounts or cheaper alternative and reducing eating out. In a move that may have future public health consequences, nearly half said they reduced their purchasing of fresh produce and protein.
Foodbank Australia CEO, Brianna Casey, says the cost of the most basic of rights – food and shelter, is now the most common cause of food insecurity in Australia.
"We have an increasing number of people struggling to secure adequate food and the housing crisis is only exacerbating the problem, with half of all renters and a third of all mortgage holders food insecure in the last 12 months.

"We are fast heading towards a reality where more than half the population will know what food insecurity is because they are experiencing it themselves. Almost one in two Australians have felt anxious about accessing adequate food or struggled to consistently access it. In a country where we produce enough food to feed our population three times over, this should not be happening."
This week is Anti-Poverty Week and the food relief charity is advocating the Federal Government to use the Foodbank Hunger Report 2023 as a reference point in future policy settings underpinning poverty and inequality and to ensure the food relief sector is adequately resourced to respond to current and future levels of demand across Australia.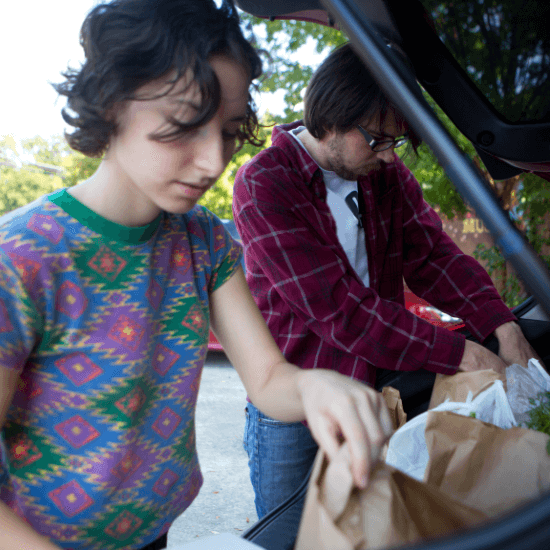 Foodbank Hunger Report 2023