We fight hunger by sourcing food for people in need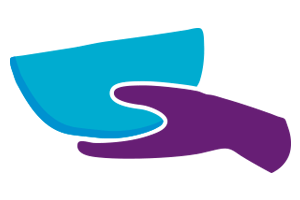 In 2019, one in five people in Australia were food insecure at some point.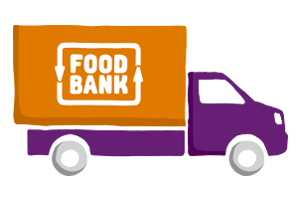 Foodbank is the pantry to the charity sector in Australia.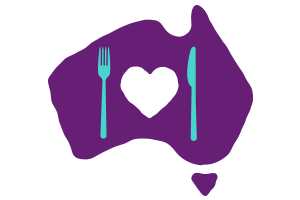 Last year alone, we sourced enough food for over 87.9 million meals.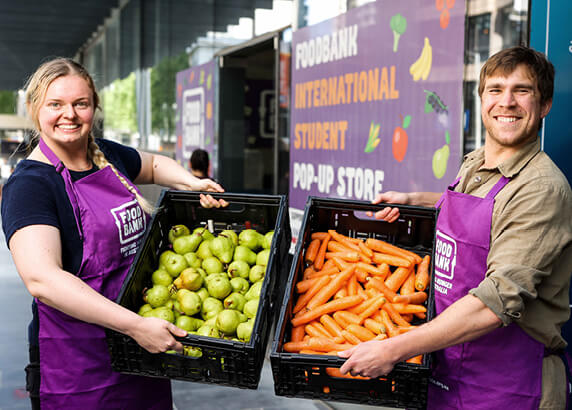 Bringing free food to Melbourne's International Students
We're kicking off the new year with the return of our International Student Pop-Up Store! All international students are welcome to come along and enjoy FREE and culturally diverse fresh produce, staples and pantry items.
A special message from Foodbank Victoria CEO
As we enter a new year, we'd like to take the opportunity to thank you for your incredible support. From bushfires to COVID-19, you've played a vital role in helping us feed Victorians in need.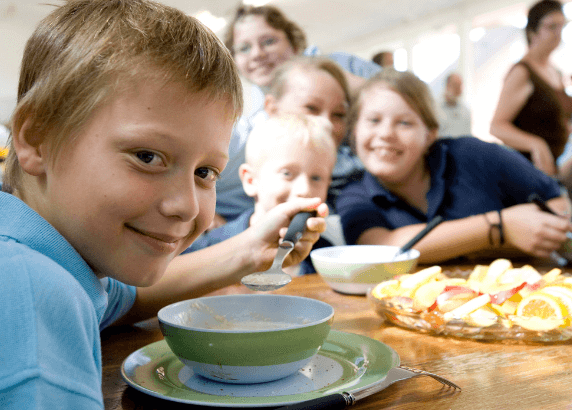 More students to benefit from School Breakfast Clubs
The School Breakfast Clubs program has reached a milestone with 1,000 schools now participating across Victoria, allowing more students to learn with a full stomach and get the most out of school.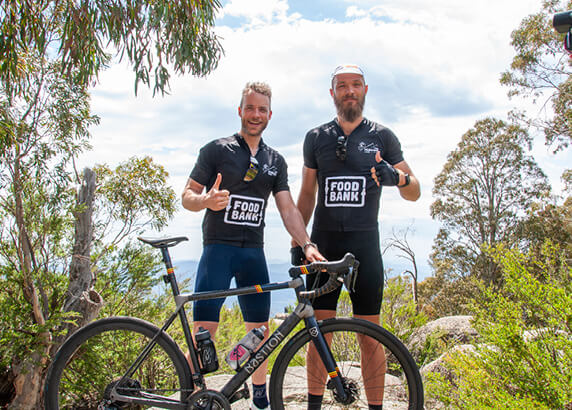 The Hunger Ride takes on Victoria's High Country
The Hunger Ride returned to Beechworth on Saturday 28 November. Led by Foodbank Victoria ambassador, Hamish Blake, and Hunger Ride ambassador, Baden Cooke, the 172km corporate cycle challenge raised more than $120,000 for Victorian families in need.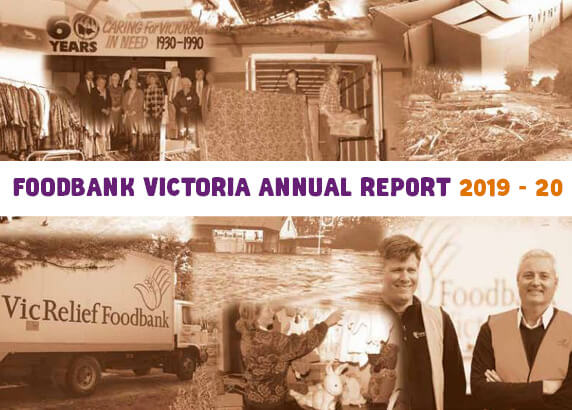 Foodbank Victoria Annual Report 2019-20
There's no denying last year had its challenges. But with great challenges, comes great compassion. In our latest Annual Report, we reflect upon the year that was and the incredible people who supported us along the way.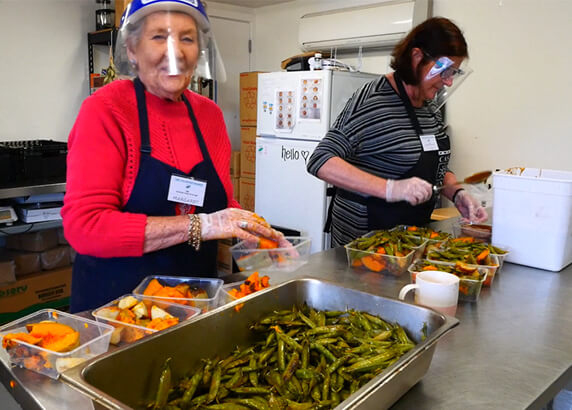 Meet our Charity Partners
COVID-19 has left many Victorians in a situation they've never been in before – unable to afford food and groceries. We've been hitting the road to shine a light on just some of our 500+ Victorian charity partners and the incredible support they've been providing to their communities.
EVERY $1 YOU DONATE PROVIDES 2 MEALS TO AN AUSTRALIAN GOING HUNGRY
Meet our generous supporters