We fight hunger by sourcing food for people in need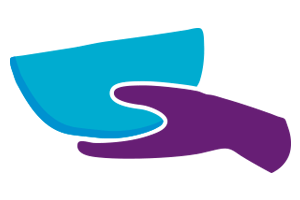 In 2019, one in five people in Australia were food insecure at some point.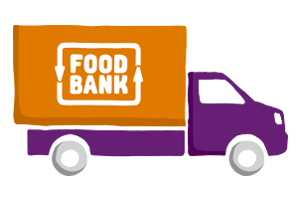 Foodbank is the pantry to the charity sector in Australia.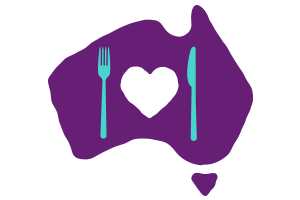 Last year alone, we sourced enough food for over 75 million meals.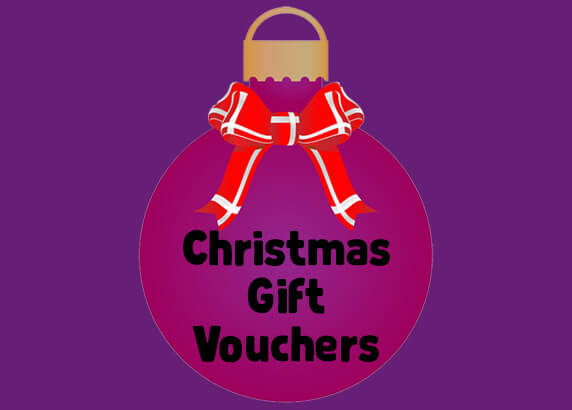 Happy Christmas Gift Vouchers
Looking for a gift that will make a difference? From Christmas meals and pampering goods, to food-filled pantries and enough meals to feed a family for an entire year – your friends, family and colleagues will be feeling the festive spirit knowing their gift gave a happier Christmas to a family doing it tough.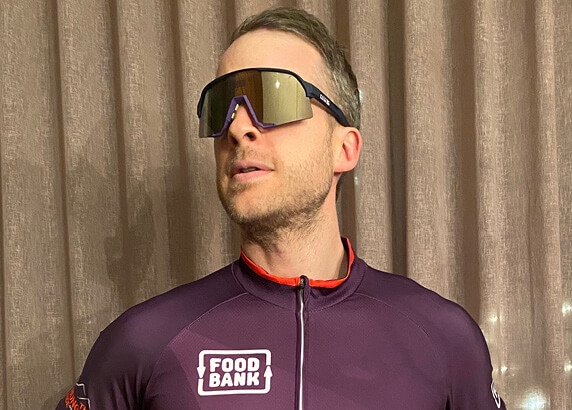 The Hunger Ride is back with Hamish Blake leading the pack
The Hunger Ride is returning to Victoria's High Country in November to raise funds and break the cycle of hunger. Baden Cooke is joining us yet again as Ride Ambassador, along with some new additions to this year's 172km cycle challenge – Hamish Blake, Max Gawn, Matt Keenan.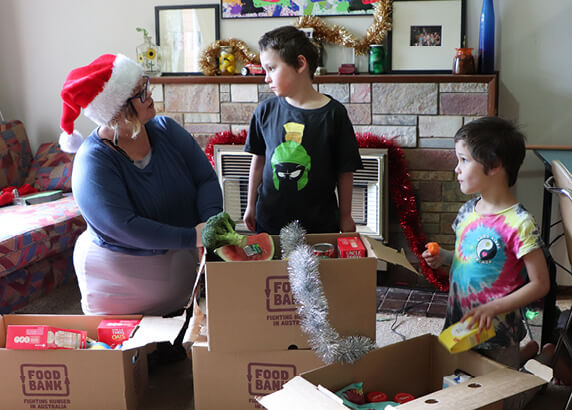 Giving the gift of a Happier Christmas
Kahli and her boys, Mason and Sebastian, are just one of many Victorian families who, as a result of COVID-19, will be struggling to put a Christmas meal on the table this year. That's why we need your help – give the gift of a Happier Christmas and donate today. Every $1 donated will provide 2 Christmas meals to a family in need.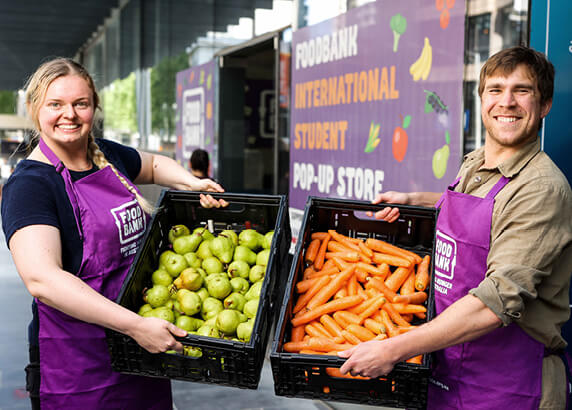 Bringing free food to Melbourne's International Students
We're hitting the streets of Melbourne with our new International Student Pop-Up Store to bring smiles and free, fresh and culturally diverse food and pantry items to international students.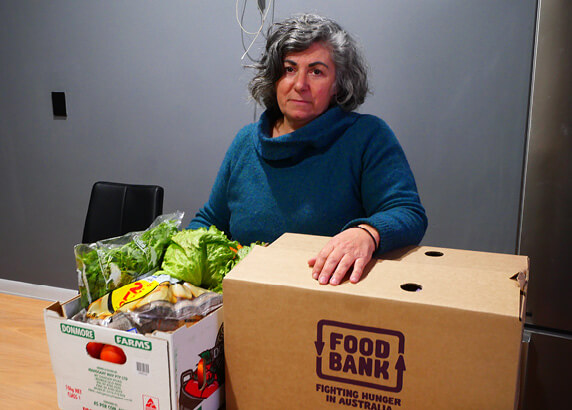 Feeding Victorians in need for 90 Years
This year marks our 90th year providing food relief to Victorians in crisis. To commemorate this milestone, we'd like you to meet some of the heart-warming people we've been helping over the years.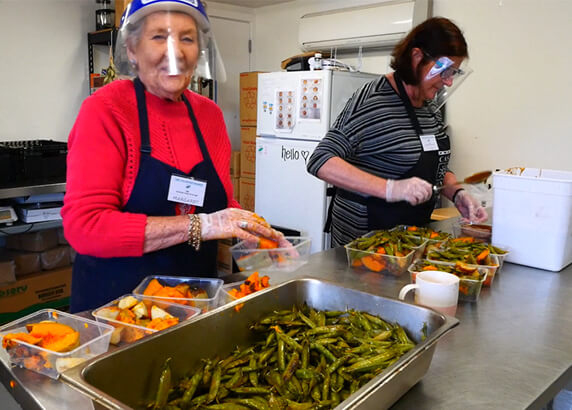 Meet our COVID-19 Crusaders
COVID-19 has left many Victorians in a situation they've never been in before – unable to afford food and groceries. We've been hitting the road to shine a light on our charity partners and the incredible support they've been providing to their communities.
EVERY $1 YOU DONATE PROVIDES 2 MEALS TO AN AUSTRALIAN GOING HUNGRY
Meet our generous supporters