Foodbank NSW & ACT helping rural and regional communities affected by drought
Foodbank NSW & ACT is here to support drought-affected farming communities for the long haul. With the support of generous donors and volunteers, we have packed and distributed 5,000 food and 5,000 household/personal care hampers to charity partners in drought-affected communities. Each food hamper provides a family of four approximately one week's worth of meals and the household/ personal care hampers are filled with cleaning and sanitation items.
These hampers compliment the existing food relief we provide to regional and rural NSW. Foodbank is here for the long haul and we understand that drought takes an incredibly long time to recover from which is why we're working with our partners across the food and grocery sector, and our broader community, to provide ongoing and additional food and grocery assistance – not only now, but right through the drought recovery period.
Foodbank NSW & ACT has strong, established relationships with its 280 rural and regional charity partners that are built on trust and years of experience helping people in need. We will continue to work closely with them in bringing relief to drought-stricken communities. It's important to recognise that Foodbank plays one part in a much wider effort from many charities and organisations working collaboratively to provide the most effective and efficient relief to affected communities. Every little bit counts – for those both directly and indirectly affected by the drought.
Shiralee, farmer and mother from Parkes is just one of the Australian's who is impacted by the drought. Shiralee and her husband's farm has been in the family for five generations and they are facing the horrifying prospect of being forced to walk away from it all. Support from Foodbank allows families like Shiralee's to access food so they can afford to keep their farm.
I go to the Foodbank pantry in Parkes every Thursday morning and they give me what they can; they have bags of fresh fruit and vegetables, and dry goods on the shelf, like flour to make damper.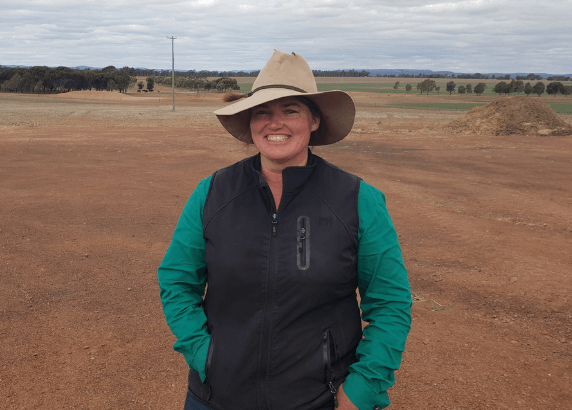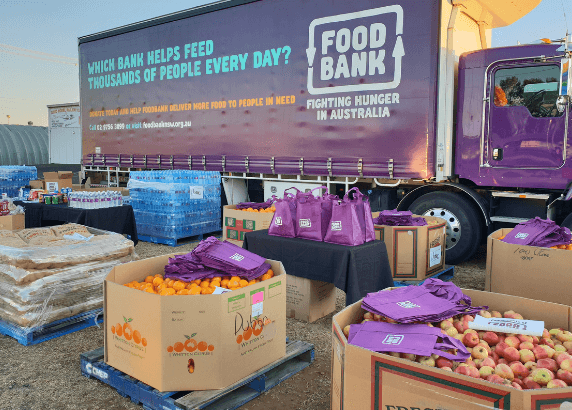 I've also received personal care packages for me and the kids that had soap, toothpaste, and shampoo so that's been a massive help. – Shiralee
Is the food you provide to charities of good quality?
Yes. Every year millions of kilos of good food goes to waste in Australia. What we do is called 'food banking', where we capture both perfect – and imperfect, safe to consume –surplus food from food manufacturers, producers and retailers. We also work collaboratively with manufacturers to coordinate the production, processing, and packaging of a range of staple food products including cereal, milk, bread, fresh fruit and vegetables.