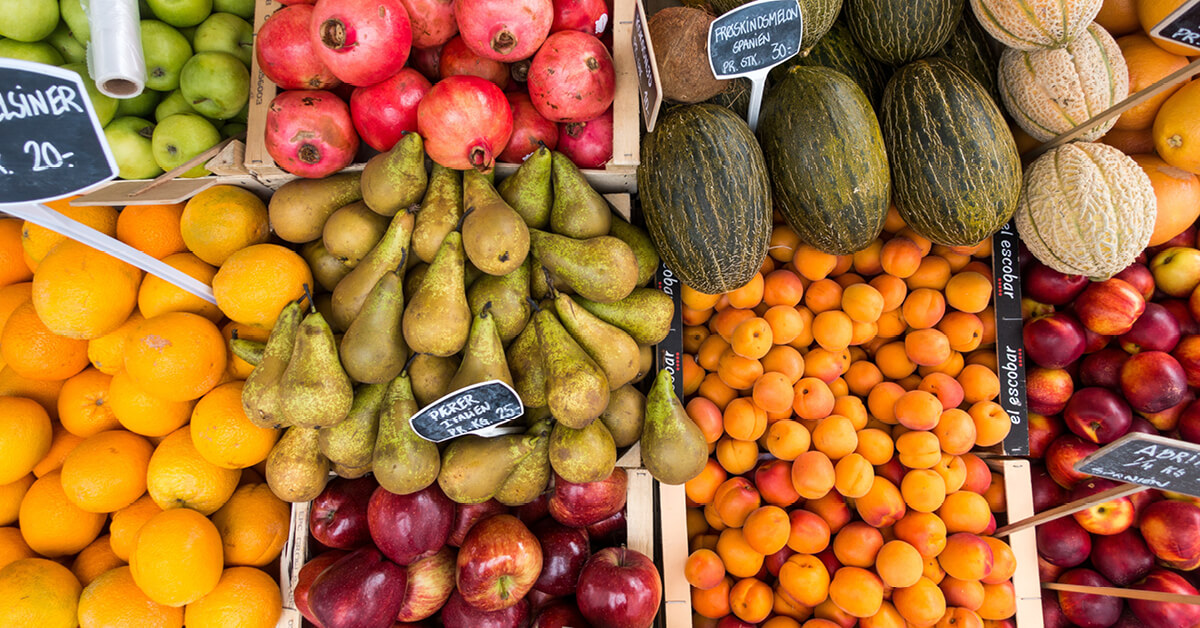 Food Waste Facts
Here in Australia, 7.3 million tonnes of food is lost or wasted every year. And while a large proportion of this food is still perfectly edible, around 5 million Australians are going hungry.
On a global scale, 690 million people across the globe were affected by hunger in 2019, a number expected to rise sharply as a result of COVID-19, and three billion people were unable to afford a healthy diet.
While worldwide hunger continues to rise, an estimated 931 million tonnes of food, or 17% of total food available to consumers in 2019, went into the waste bins of households, retailers, restaurants and other food services – the weight of this waste equals that of 23 million fully loaded 40-tonne trucks — bumper-to-bumper, enough to circle the Earth 7 times!
To put it simply, there is enough food on the planet to feed everyone. Fighting food waste plays a big role in fighting hunger and everyone has a part to play; from production, right through to the way that we as consumers choose to shop, love 'ugly' fruit and vegetables, and understand food labels. In the wise words of Sir David Attenborough:
And the one thing we can all do is to stop waste. Don't waste food. Don't waste power. They are precious, and we can't live without them.
Food is wasted in many ways
Food waste includes all food intended for human consumption that never reaches us, as well as edible food that consumers throw away.
Perfectly edible fresh produce is often turned away from supermarket shelves because it does not meet the optimal criteria for consumers, such as shape, size and colour.
Foods that are close to, at or beyond the "best-before" date are often discarded by retailers and consumers – even though they are still within their "use-by" date.
Large quantities of wholesome edible food are often unused or left over and discarded from household kitchens and eating establishments.
Food Waste in Australia
On average, we Australians throw one in five shopping bags of food in the bin – that's about $3,800 worth of groceries per household each year.
Australian households throw away 2.5 million tonnes of edible food each year – that equates to nearly 300 kilograms per person!
The average Australian household is sends roughly 4.9 kilograms of food waste to landfill each week.
In Australia, 7.3 million tonnes of food is lost or wasted each year – that' enough to fill 13,000 Olympic sized swimming pools.
Of the 7.3 million tonnes of food that is lost or wasted, 1.2 million is recycled, 2.9 million is recovered, and 3.2 million is sent to landfill – enough to fill 5,400 Olympic sized swimming pools!
75% of all food that is sent to landfill comes from our households.
Up to 25% of all vegetables produced never leave the farm.
Potatoes and Bananas are the most commonly thrown away produce. In Australia, approximately 37,000 tonnes of bananas are discarded from farms every year.
So where does 7.3 million tonnes of lost or wasted food come from? Households are the biggest contributors (34%), followed by primary production (31%) and manufacturing (24%).
Food waste also plays a role in harming the environment. Rotting food in landfill produces methane, which is 21 times more potent than carbon dioxide as a greenhouse gas. For every tonne of food waste in landfill, a tonne of CO2-e greenhouse gas is generated.
When we waste food, we also waste the natural resources that go into making it, like land, water and energy.
1,460 gigalitres of water is used annually to grow Australian produce that is thrown out.
In fact, it takes 50 litres of water to produce just one orange.
The economic cost of food wastage in Australia is estimated at more than $20 billion per year.
Food waste costs Australian farmers $2.84 billion annually.
Global food waste & hunger
One-third of all food produced for human consumption (1.3 billion tonnes) is being lost or wasted, whilst one in nine people (690 million) go hungry.
The FAO estimates that in 2019, 2 billion people across the globe did not have access to safe, nutritious or sufficient food, while 750 million people were exposed to severe levels of food insecurity.
If food waste were a country, it would the third-largest emitter of greenhouse gases, following USA and China.
In fact, global food waste is responsible for approximately 8% of the world's greenhouse gas emissions.
Nearly 30% of the world's agricultural land is currently occupied to produce food that is ultimately never eaten.
Global food loss and waste accounts for 8% of annual greenhouse gas emissions.
Around 45% of the world's fruit and vegetables go to waste each year.
In developing countries 40% of food loss occurs at post-harvest and processing levels while in industrialised countries more than 40% of food loss happens at retail and consumer levels.
Global food loss and waste costs the global economy $990 billion each year.
There is enough food on the planet for every single person, yet 1 in 9 people go to bed hungry every night.
Reducing food waste
Reducing food loss and waste is critical to creating a Zero Hunger world and reaching the world's Sustainable Development Goals (SDGs).
In November 2017, the Australian Government launched a National Food Waste Strategy at the National Food Waste Summit in Melbourne. The strategy provides a framework to support collective action towards halving Australia's food waste by 2030, and aligns with the United Nation's Sustainable Development Goal 12.3 on food loss and waste.
Here at Foodbank, we play a vitally important role in tackling Australia's $20 billion food waste problem.
We work with farmers and growers, right through to retailers, to rescue and redistribute perfectly edible food to Victorians in need.
Last year, Foodbank redirected or re-purposed 37 million kilograms of food and groceries that would otherwise end up in landfill, helping us save more than 81 million kilograms of CO2 emissions every year.
Click here to read more about how Foodbank is fighting food waste in Australia.
Sources
Australian Government Department of the Environment and Energy, 2019, National Food Waste Baseline
Australian Government Department of the Environment and Energy, 2018, National Waste Report
FAO, 2020, The State of Food Security and Nutrition in the World
FAO, 2019, Challenges and Opportunities in a Global World
FAO, 2013, Food Wastage Footprint
Fight Food Waste Cooperative Research Centre, 2020, Food Waste Australian Household Attitudes and Behaviours: National Benchmarking Survey
Foodbank Australia, 2019, Hunger Report
Global Foodbanking Network, 2019, Waste Not, Want Not – Toward Zero Hunger
Sustainability Victoria, Love Food Hate Waste Website
United Nations Environment Programme (UNEP), 2021, Food Waste Index Report
The University of Melbourne, 2019, Melbourne's Food Future: Planning a resilient city foodbowlWorld Resource Institute, 2019, Reducing Food Loss and Waste: Setting a Global Action Agenda
Meet our Farmers & Growers