Richgro Gives Food Waste a Fourth Life
Find out how food waste is becoming energy thanks to Richgro
We are really excited to have partnered with Richgro, a company who shares our commitment to sustainability and where possible working towards a zero carbon footprint.
Our partnership with Richgro sees our unusable or not fit-for-consumption fruit, vegetables and dairy products turned into valuable fertilisers. Since our partnership began in early June, Foodbank WA has delivered 20,328kg of food waste to Richgro's Jandakot facility, saving it from landfill.
This initiative is still in its early stages, but we are looking forward to seeing more of the environmental benefits as the project grows. When our Community Kitchen opened its doors in 2015, not only did it create affordable and nutritious meals for those most vulnerable in our community, we were able to reduce our food waste from 11% to just 4%, by giving the food that we rescue another life.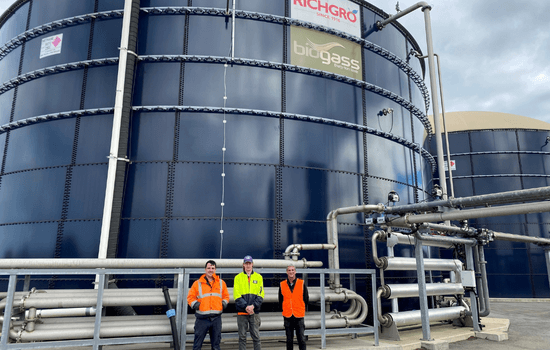 Browse our full list of partners and supporters