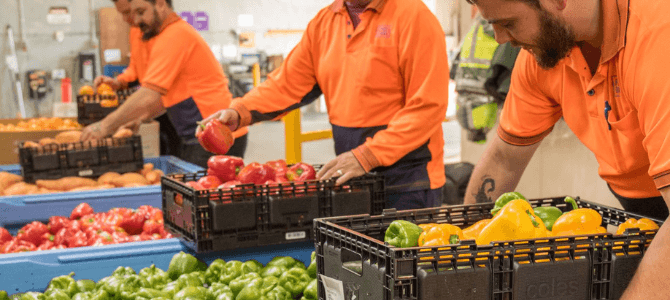 Harvard Research Addresses Food Waste, Hunger, and Climate Change Crisis in Australia
June 2022,
Harvard Law School Food Law and Policy Clinic identifies policy recommendations designed to decrease food waste, support food donation, and combat climate change in Australia.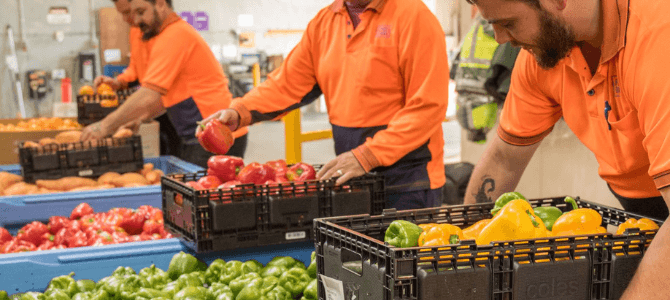 In Australia, 7.6 million tons of food are wasted annually, costing AUD$36.6 billion, while approximately 3.24 million Australians, or 13.6% of the population, live below the poverty line.
Between 625,000 and 1 million Australians receive food assistance each month, a quarter of whom are children.
Food insecurity rates are particularly high for the indigenous population–22% to 32% depending on location.
Food donation offers an important solution to reduce the amount of safe, edible food that ends up in landfill and divert it to people who need it most.
We can feed people experiencing hunger. We produce more food than we need, yet much of it ends up in a landfill, where it instead contributes to global methane emissions,
Said Emily Broad Leib, clinical professor of law at Harvard Law School and faculty director of the FLPC.
"Australia has already made a national commitment to reduce food waste and increase food recovery. National leaders across the globe, including in Australia, can build a bridge between surplus food and people who are hungry by encouraging food donation. Our hope is that leaders in Australia and beyond will take action on food waste, climate change, and hunger by implementing our recommendations."
The Global Food Donation Policy Atlas, supported by Walmart Foundation, identifies the existing laws and policies that support or hinder food recovery and donation, featured in a comprehensive Legal Guide and Policy Recommendations for strengthening frameworks and adopting new measures to fill existing gaps. The analysis featured in these country-specific reports are also encapsulated in an interactive atlas tool that allows users to compare policies between countries participating in the project.
The research focuses on six legal issues that influence food donation: food safety for donations, date labeling, liability protection for food donations, tax incentives and barriers, government grants and funding, and food waste penalties or donation requirements. For each country, FLPC developed recommended actions, including the following for Australia:
Food Safety Australia New Zealand (FSANZ) should amend the Food Standards Code (FSC) to explicitly state which food safety provisions apply to food donation.
The Australian government and its relevant departments and agencies should promote consumer education and awareness on the meaning of date labels in partnership with the private sector.
The Australian government should enact national legislation that establishes clear and comprehensive liability protection for food donors and food recovery organizations.
The Australian government should amend the Income Tax Assessment Act of 1997 to cover costs incurred in the transport, storage, and refrigeration of donated food.
There is a new normal, with the average monthly demand for food relief in Australia up 50% on pre-COVID levels. On top of this, the frequency and intensity of natural disasters in Australia demonstrate the importance of implementing policies and practices that can immediately respond to crises. The time for smart policy reforms is now so we can reduce food loss and waste, deliver positive climate outcomes, and ensure those confronted with economic turmoil are supported through essential food relief.
said Brianna Casey, Chief Executive Officer for Foodbank Australia.
"An estimated 768 million people are facing hunger globally, and that number is likely to rise as food price spikes, supply chain issues, and climate change continue to strain our food systems," said Lisa Moon, president and CEO of The Global FoodBanking Network. "Food banks help ensure more people have access to food while also reducing food loss and waste. Strong food donation policies are absolutely critical to this work—they help food banks serve their communities in the most effective and efficient way."
"Public policy relating to food recovery and donations is complex and varies across countries making it hard to improve how surplus food gets to communities that need it," said Eileen Hyde, senior director for community resilience at Walmart.org. "The recommendations coming out of the Global Food Donation Policy Atlas are crucial in overcoming barriers to food access, and the Walmart Foundation is pleased to support this great work that seeks to accelerate effective and sustainable solutions."
Globally, 1.3 billion tons of edible food–a third of production and enough to feed every undernourished person on the planet–is lost and wasted every year while hunger persists and climate change accelerates. This wasted food ends up in landfill and rots, producing methane, a greenhouse gas. About 10% of all greenhouse gas globally is caused by food waste.
Atlas project research is available for 16 countries: Argentina, Australia, Canada, Chile, Colombia, Costa Rica, the Dominican Republic, Guatemala, India, Kenya, Mexico, Peru, Singapore, South Africa, the United Kingdom, and the United States. An interactive map, Legal Guides, Policy Recommendations, and Executive Summaries for each country are available at atlas.foodbanking.org.