YOUR SUPPORT HAS RELIEVED MY STRESS
You might remember Katherine from our August newsletter, one-minute Katherine was a hard-working mother of five, who proudly saved up enough money to take her family on a once in a lifetime holiday on the Pacific Islands. Fast forward just a few months and she was unemployed, alone and struggling to feed her family.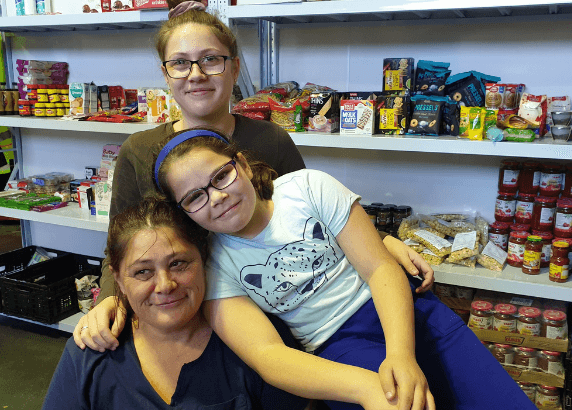 Foodbank's latest Hunger Report reveals that women in Australia are 50% more likely to experience food insecurity than men especially while raising children on their own for an extended period of time. Katherine is one of the faces of this harsh reality.
Foodbank NSW & ACT CEO, Gerry Andersen, explained this type of situation along with domestic violence and financial abuse, make women bear the brunt of food insecurity in Australia and much more susceptible to food stress.
"No mother should have to wonder how they are going to put food on the table for their children. It's heartbreaking and distressing that this is occurring right here, in our own backyard," said Gerry Andersen.
Since going to the Foodbank pantry on a regular basis, Katherine has been feeling less worried knowing that she can access food and groceries to feed her family. She also started volunteering in the Foodbank pantry as a way to give back for the help and hope that she has received while she looks for a new job.
"Thank you so much for your generous donations. It helps to relieve my stress, knowing that I can provide to my family in this difficult time," said Katherine.