The Y Cannon Hill – providing food and connection for community members in Cannon Hill and the immediate surroundings.
The Y Cannon Hill Community Centre's Wellbeing Wednesday Program recently celebrated 12 months of providing food and connection to those in need, in their local area.
Thanks to the generous contributions of Foodbank donors, The Y Cannon Hill Community Centre, one of Foodbank Queensland's more than 300 Member Charities, has been able to fill this need and support vulnerable individuals and families in the area.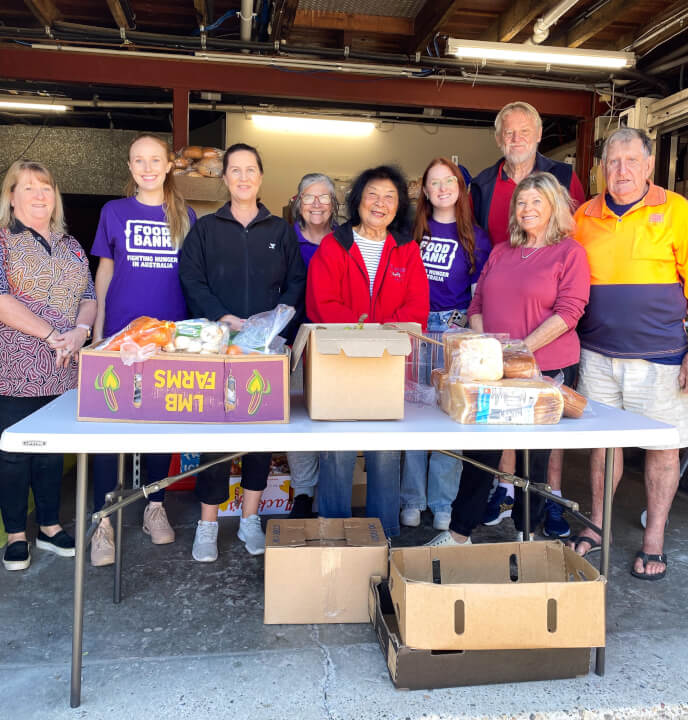 After two nearby food relief services closed their doors, Wendy, The Y Cannon Hill Community Centre's Community Development Officer, recognised the need for this service to continue in Cannon Hill.
Every Tuesday, Wendy, and her rotating team of 15 volunteers sort through the donations for the week. Part of the success of the program Wendy attributes to the team of selfless volunteers.
"It takes an army. We have an amazing volunteer team. Wellbeing Wednesday couldn't run without our volunteers." – Wendy
Wellbeing Wednesday not only provides food hampers but also clothes, blankets, toiletries, morning tea, a sausage sizzle, employment information and guidance. Orange Sky also offers laundry services to community members. But underlying all of this is a community of individuals supporting one another.
"People make friends with each other coming here, and they'll give each other lifts home. So, it's not just coming to the community centre for help, but also to connect." – Wendy
During the first Wellbeing Wednesday, 12 people came through their doors for support and food relief. Now, on average 50 to 60 individuals are supported by the program each week. At the heart of this program's success is the stigma-free environment, where all recipients are met with compassion and support.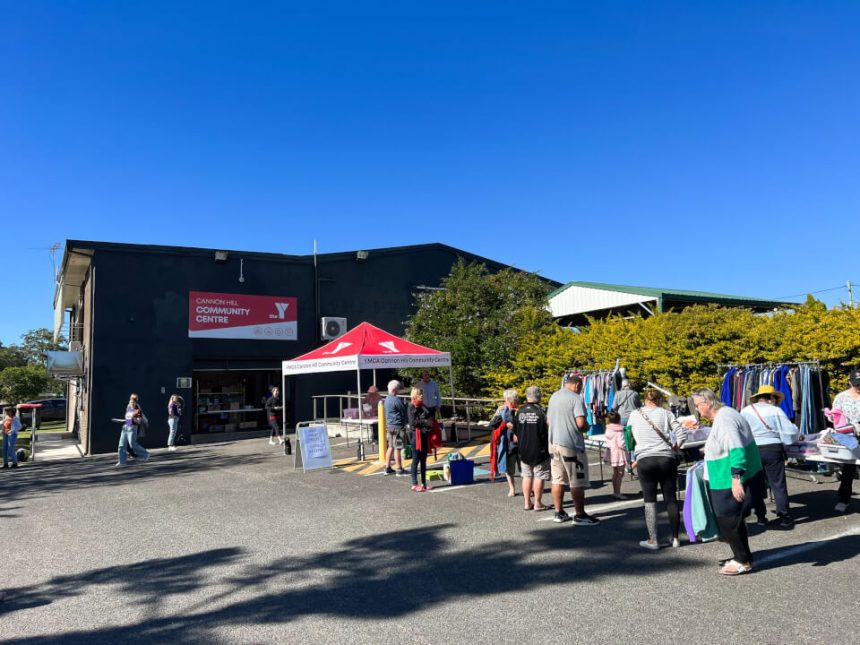 "When people come in, they have their dignity, they're not judged. We really wanted it to morph into a community supporting each other. In the early days, one lady said that she sat in her car for 20 minutes, too embarrassed to come in. But then when she saw how friendly everyone looked, she came in. And that lady still comes today." – Wendy
Food hampers are packaged based on the recipients' responses to a simple questionnaire, questions asked include; Do you have cooking facilities? Do you have a fridge? Do you have children? If yes, what are their ages? This assists the centre in tailoring the food packages as much as possible. While the food hamper is packed, community members have a moment to socialise and connect over a sausage sizzle and morning tea.
Despite the Cannon Hill suburb being recognised as a higher socio-economic neighborhood, under the surface there are everyday Queenslanders struggling to put food on the table. In recent months, the cost-of-living has continued to impact many individuals and families. Programs like Wellbeing Wednesday are essential to many, who may have never typically sought food relief before.
"There are people that are working, but they might be working either on lower paying jobs or casual positions. While rents and mortgages have continued to go up. I think the whole picture has changed about who's reaching out for help now. It's people from single families to single parents, there's seniors that come along as well, because they're on pensions. There's a lot of people that come here that have never ever had to ask for help." – Wendy
One couple who Wendy recalls was a young family who had recently had a baby when the father unexpectedly lost his job­­. In their moment of need, Wellbeing Wednesdays was there to support with food hampers and other essential items.
"They started coming to Wellbeing Wednesdays for about two to three months and then they stopped. The wife rang us to let us know her husband had gotten a job. She said, 'Is it okay if I make up a food platter and bring it down to Wellbeing Wednesday for everyone to share?'. And she did." – Wendy
Your generosity helps Foodbank provide emergency food and groceries to frontline charities across the state, like The Y Cannon Hill Community Centre, to help families like this get back on their feet. Without your support, Wendy, and the volunteers wouldn't be able to service the growing number of people in need in Cannon Hill and surrounding suburbs.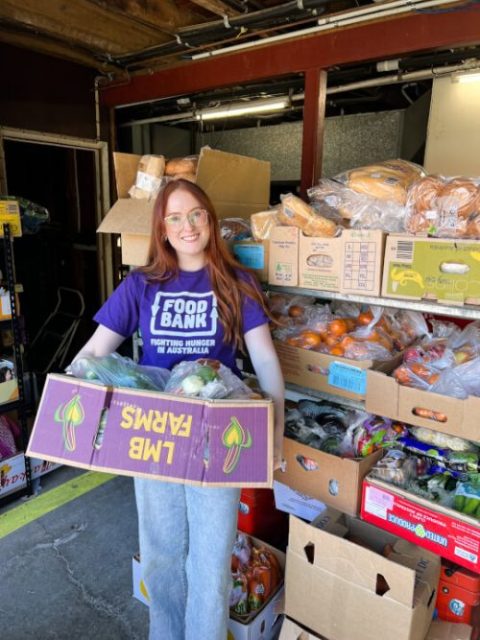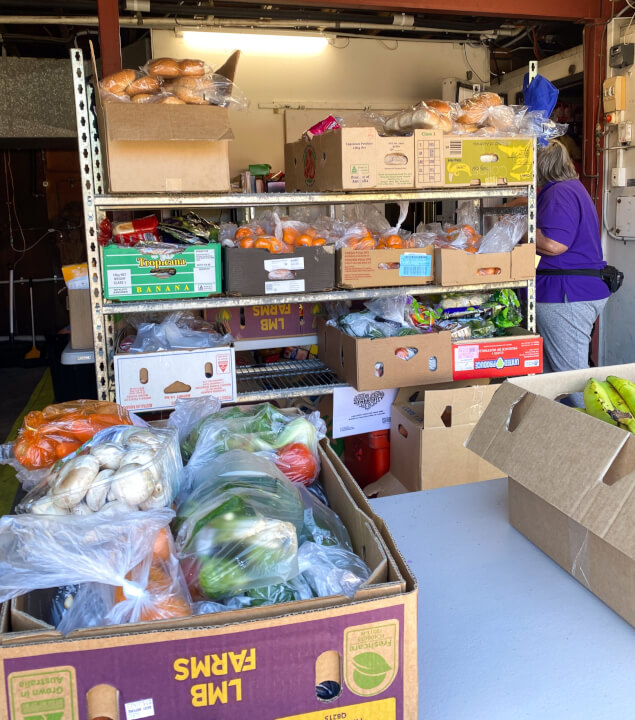 "I can't even say enough how important it is that people support charities like Foodbank. We know firsthand, without charities like Foodbank, people would become homeless or at a higher risk of homelessness than they already are. Hopefully hearing some of these stories helps you understand how appreciated it is and the impact that it has. It is to say that every donation has made a difference to someone. Whether it's big or small, it's going a long, long way." – Wendy
To all of Foodbank Queensland's wonderful donors, Wendy cannot stress enough the importance and gratitude Wellbeing Wednesday has for your donations. To those who have thought about donating, Wendy wisely reminds us, any of us could find ourselves on the other side of hardship at some point in life.
"I always say, and this includes myself, any of us could be in the situation where we need help. So, if you've got the means to be able to support and donate, please do." – Wendy
If you are in a position to help Foodbank Queensland provide more food across the state to support Queenslanders in need, please consider joining the fight against hunger as a regular giver.
If you are a Queensland charity, Foodbank Queensland membership is a great way to support your food relief projects, offering your organisation a reliable source of food and groceries all year round, you can read more about becoming a Foodbank Member Charity here.