"This year, Christmas is a luxury we can't afford" – Melita.
Melita vowed to give her kids everything she never had, after having a terrible start to life when she was abandoned by her own mother as a young girl and lived a life of abuse and neglect.
But with ever-increasing costs and doing it all on her own, things are just too tough. And it's not like she isn't giving it her best.
Melita is a go getter. She is always trying to make life better for her kids. She wants to set a good example for them and break the terrible cycle of abuse and poverty that she's experienced. But with prices sometimes doubling for things we all consider 'the basics' she's struggling.
Every day, the hardest part of that struggle is not being able to put enough food on the table for her children.
"I cried in the supermarket and hid my face in the packets of flour… thinking 'please don't recognise me' because I couldn't , no matter how much I tried, adjust my budget. I couldn't get everything we needed," Melita, Foodbank Recipient.
This Christmas will be particularly tough for Melita. She is already dreading what most would consider a special day.
There'll be no gifts for her kids – that's a given. But there will also be no fancy lunch. No chocolates or lollies in the stockings. No treats at all – just the basics to get them through.
Thousands of mums, just like Melita, are questioning whether to celebrate at all – because they simply can't afford to.
Christmas shouldn't be considered a luxury people simply can't afford. Sadly, so many families are thinking this way with just weeks until the big day.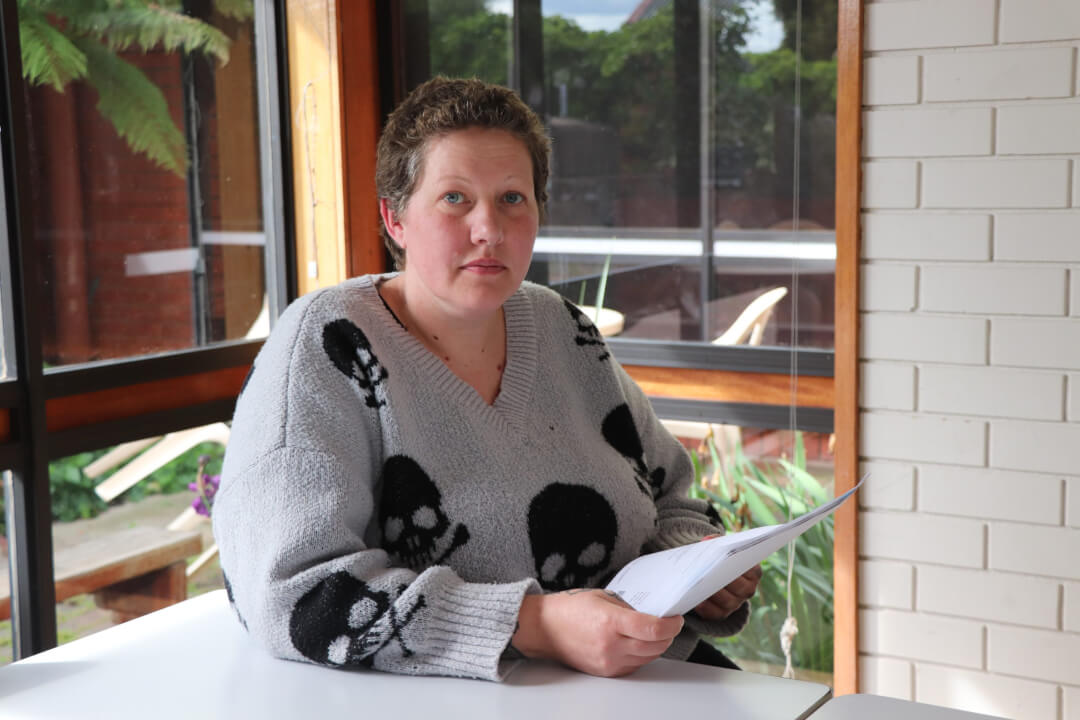 Of course, like all loving parents, Melita tries to keep the struggles of filling the pantry away from her kids. She doesn't want them to have the same worries that she has – but her daughter Madison has started to notice.
"I can pick up what's going on… I realise 'Oh, mum seems really stressed out today.' It breaks my heart because I know she'd do anything for us," Madison, Melita's daughter.
It's hard to even imagine the stress of mums like Melita, trying to figure out how to keep their kids' tummies full. Melita's son Luke has less than fond memories of some of the meals she has rustled up in the past.
Potato mash for a week straight wasn't particularly popular. Pasta dishes with no sauce weren't a favourite either. But they know that their mum, just like thousands of other mums and dads throughout Victoria, is doing the best she can.
With Foodbank by her side, Melita is working hard to make life better for her and her kids. She has already completed her Diploma of Community Services and is again looking for work. With support from people like you, Melita has been able to access food – without judgement, and more importantly, without that knot in her stomach wondering how she will feed her kids. She can focus on moving forward and not being stuck in a rut.
"That's why I like the Foodbank trucks so much because you don't have that stigma attached to it. It feels more like a community get-together," Melita said.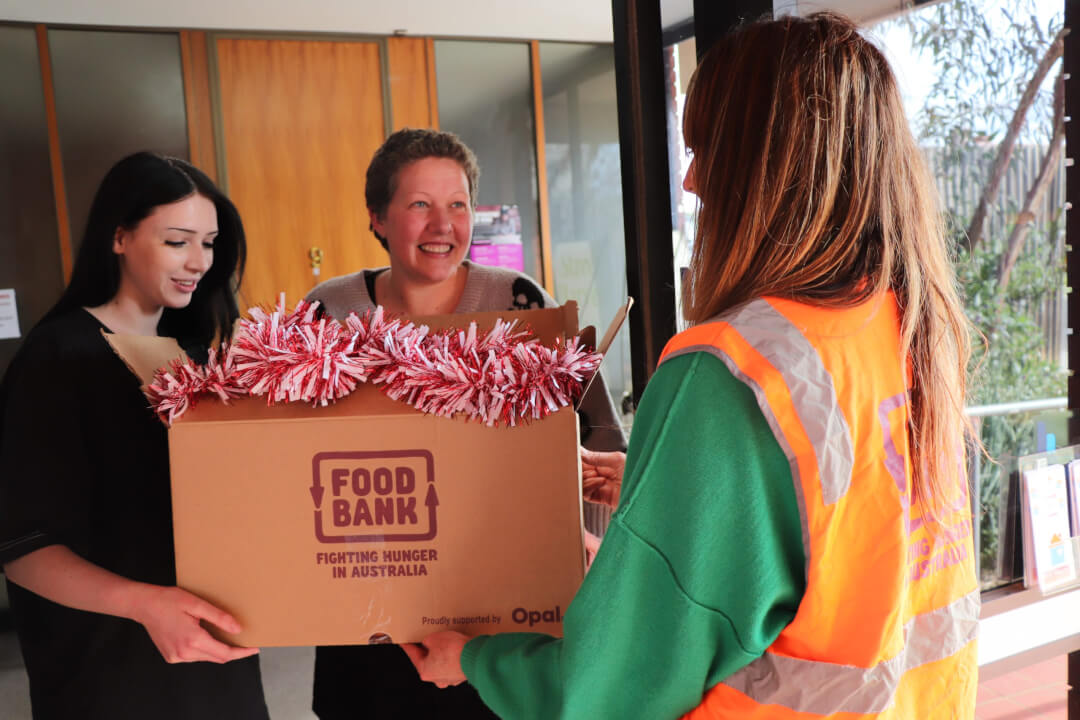 Be an angel at the table this Christmas