Gillian,
Perth WA
Gillian is one of Foodbank WA's newest volunteers and can be found in the Perth Branch each Wednesday.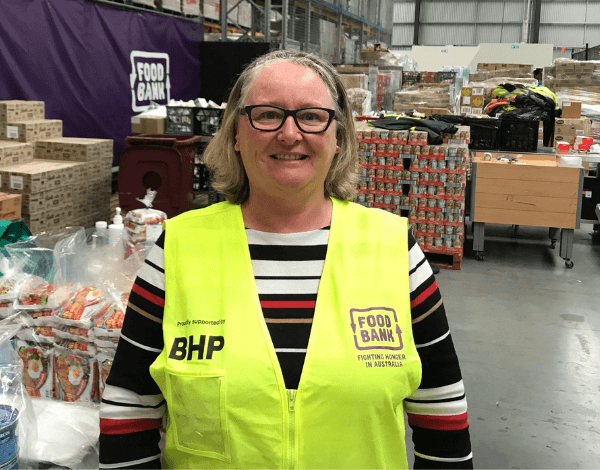 Life in general can be tough
For Gillian, working together with a group of like-minded volunteers is really rewarding and also a great place to meet new and lovely people. "I get a lot of satisfaction out of helping people, it works both ways. Doing a few hours' a week is beneficial to everyone concerned."
"If I can help someone who is less fortunate I think it's very rewarding. I like to help people in need. Life in general can be very tough for a lot of people, especially now everything's getting so expensive."
Gillian's giving spirit doesn't stop there, outside of Foodbank WA she is also involved with the Lion's Club of Gosnells who are very involved with helping their local community.
You too can volunteer just like these amazing people. Join us and start making a difference.