Pauls and Jodi Anasta team up to encourage people to support Foodbank
July 11, 2018
In 2018, Jodi Anasta and Pauls encouraged Australians to share a picture of their breakfast moments enjoyed with friends, family or hosuemates on social media with #BreakfastWithPauls. For every image shared using the #BreakfastWithPauls hashtag, Pauls donated $1 to Foodbank. Foodbank was then able to turn every dollar donated into 2 meals for struggling Australian families.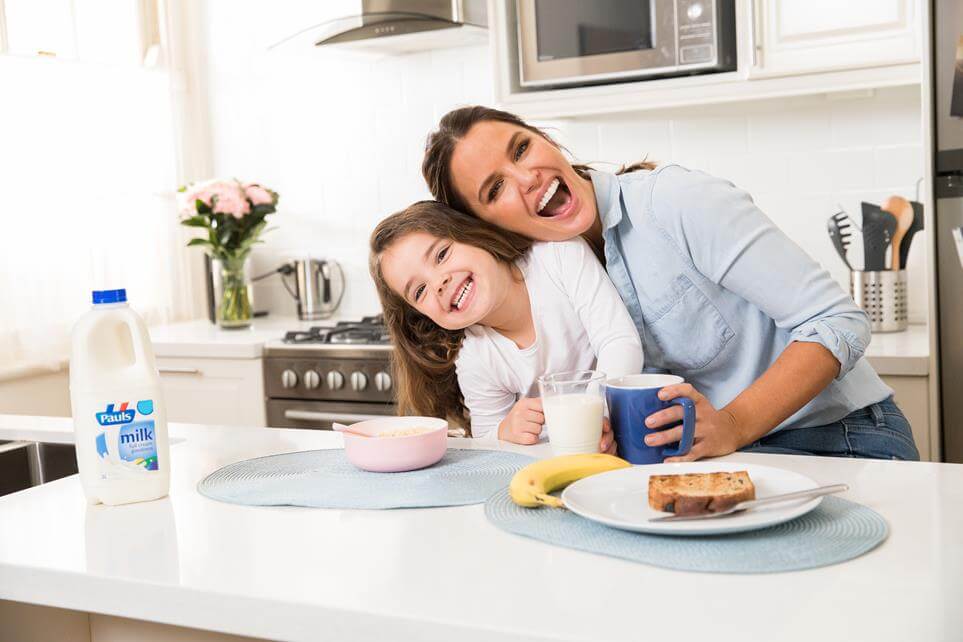 This campaign came off the back of a new study conducted by Pauls, which found that Australian families are so busy in the morning that they don't have time to eat breakfast together with only one in five families sitting down to eat breakfast every day.
Foodbank's research also shows that one in five children in Australia have experienced food insecurity at some point in the last year. 18% of these children go to school without breakfast at least once a week.
With the a four-year-old daughter to look after and get ready in the mornings, Anasta found she was frequently running out of time to sit and take the time to eat breakfast with her daughter, Aleeia.
"Since becoming involved with this campaign, I'm trying to be more efficient in the mornings so that I can sit with Aleeia and not take those moments for granted."
"Making the time to sit with Aleeia has opened up some great conversations. It's been an opportunity to talk about how fortunate we are, and the value there is in helping others while being appreciative for everything we have … even breakfast isn't to be taken for granted," said Anasta.
Anasta shared her #BreakfastWithPauls moments throughout the campaign to highlight the value of breakfast and how many families have to go without.
"I knew the minute I heard about the campaign that I wanted to be a part of it," said Anasta. "Last year, Pauls donated 378,750 litres of fresh milk to Foodbank – enough to provide 682,430 meals for people in need. I feel fortunate to have been asked to help."
Pauls donated $1 to Foodbank on behalf of families for every #BreakfastWithPauls image shared during July and August 2018. The campaign was supplemented with an online article from Now To Love and blog post, 5 Reasons not to Forget the Milk.