Contact Foodbank
We look forward to hearing from you
Do you need help finding food relief? or are you on a mission to rescue food? Are you looking to turn your surplus wheat into delicious pasta? Or do you want to volunteer at one of our warehouses? Whoever you are, we're looking forward to hearing from you.
You'll find our media contacts here. If you're interested in partnering with Foodbank please visit our partnerships page for specific contact details.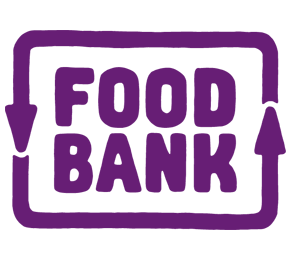 Foodbank SA
377A Cross Road, Edwardstown, SA 5039
PO Box 40, Edwardstown, SA 5039
Office Hours:
Weekdays: 9 AM – 4.30 PM
(closed public holidays)
Order Collection Hours:
Mon, Tues & Wed: 9 AM – 2 PM
Thurs & Frid 9 AM: – 12 PM (closed weekends and public holidays)
Tel: 08 8351 1136
reception@foodbanksa.org.au
Foodbank Mount Gambier
23 Cave Rd, Mount Gambier SA 5290
Branch Manager: Lynne Neshoda
P: 08 8723 0287
E: lynnen@foodbanksa.org.au
Warehouse:
Mon, Wed & Fri: 9am – 12.30pm
Food Hub:
Mon & Wed: 1pm – 4pm.
Thursday: 9am to 4pm
Foodbank Whyalla
15 Jacobs Street, Whyalla Norrie SA 5608
Branch Manager: Zoe Norman
P: 0488 138 850
E: zoen@foodbanksa.org.au
Warehouse:
Monday: 10am – 2pm,
Tuesday, Wednesday & Thursday:
8.30am – 3pm.
Food Hub:
Monday, Wednesday, Thursday & Friday: 9am – 1pm.
Food Hub Edwardstown
377 Cross Road Edwardstown
P: 8351 1136
Weekdays: 9.30am – 2.30pm
(closed public holidays)
Food Hub Christies Beach
59-61 Beach Road, Christies Beach
P: 0407 183 403
Weekdays: 9am – 3pm
(closed public holidays)
Food Hub Davoren Park
130 Peachey Road, Davoren Park
P: (08) 8284 4739
Weekdays: 9.30am-2.30pm
(closed public holidays)
Food Hub Woodville
697 Port Road, Woodville
P: 08 8445 0477
Weekdays: 9am – 3pm
(closed public holidays)
Food Hub Murray Bridge

 
209 Adelaide Road, Murray Bridge
P: 0481 338 440
Weekdays: 9:30am – 3pm
(closed public holidays)
Food Hub Ceduna
2 McKenzie Street, Ceduna, SA
P: (08) 8625 3918
Mon, Wed & Fri: 9.30am – 1.30pm
(Closed public holidays)
Food Hub Alice Springs

 
1/30 Stuart Highway, NT
PO Box 2483, Alice Springs, NT, 0871
P: (08) 8952 7707
Tuesday – Friday:  10am – 3pm
(Closed public holidays)
Foodbank across Australia