Your support keeps popping up where it's needed most
Our fresh food pop ups are only possible with your support.
Over the past 12 months, devastating floods have hit at the same time as the spiralling cost of living, taking a huge toll on the lives of vulnerable Australians.
With your help, the Foodbank team set up a mobile pantry stocked with fresh fruit and vegetables in regional areas around NSW – Gunnedah, Muswellbrook, Forster, Queanbeyan, Orange, Armidale, Tamworth, Inverell, Tenterfield, Moree, and Taree.
Vulnerable community members were encouraged to take whatever they needed.
This service has been a vital lifeline for these families at a time when they needed it most.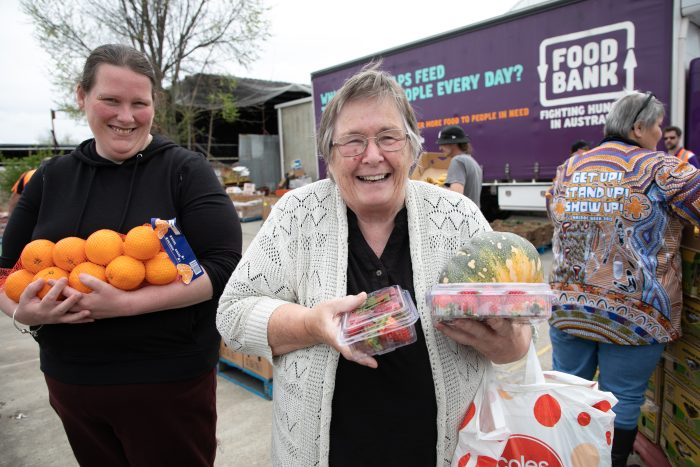 "I haven't been able to afford veggies in months. My power bills are so high, and I need to put petrol in the car to get to my doctor's appointments. I never thought I'd have to make these choices."

– Senior from Forster
"Fruit is so expensive that I usually have to limit the amount of fruit my kids can have. This is the first time this year I can get as much as I need without worrying about the cost."

– Mother of 5 in Tamworth
Across the pop-up program, you made it possible for Foodbank to provide enough fruit and veggies for over 300,000 meals. Thanks again for your ongoing support of fellow Aussies who need help.
More articles from Feeding Hope 2023